We already know what you're thinking… a skeeball project?
Don't worry, up until a few weeks ago we hadn't given this classic arcade game much thought either. That all changed when we received a random email from Joey Mucha (a.k.a. Joey the Cat).
Little did we know, this email wasn't so random after all. In fact, it was an email eight years in the making. Joey had been following our work since 2008 and had dreams of one day working with us. He finally had the perfect project for us to collaborate on. He offered to fly us out to San Francisco, meet the team, and promised us all the free skeeball we could roll.
Needless to say, we wrote Joey back with an emphatic YES! and began making arrangements to head out to San Francisco.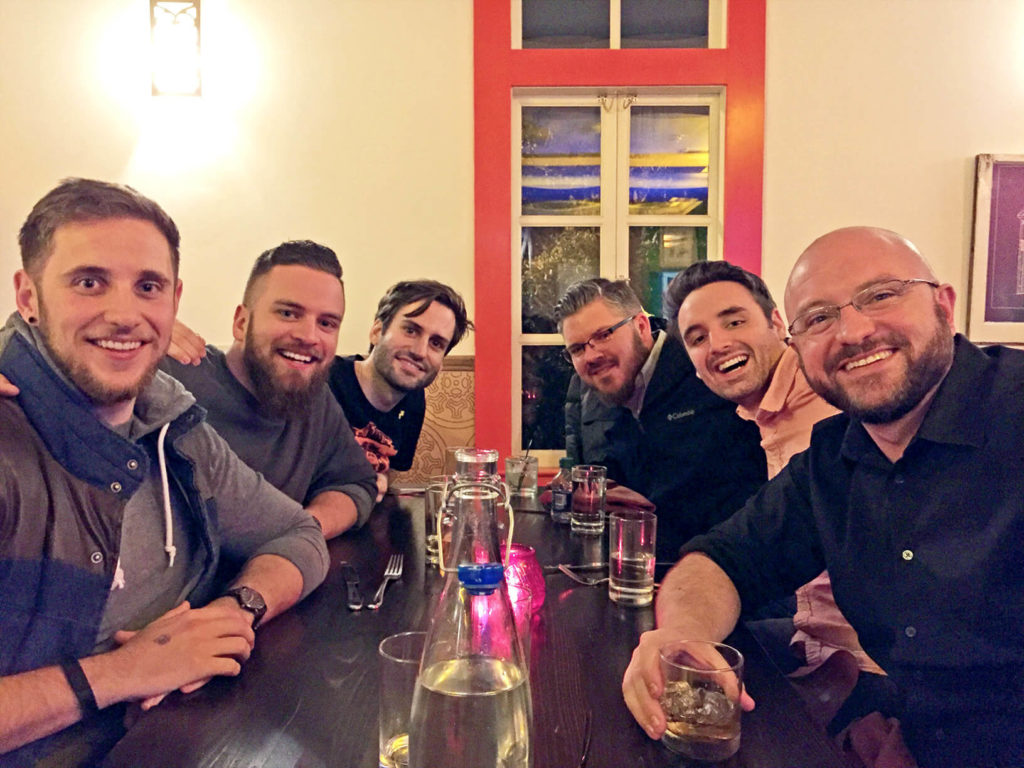 The skeeball adventure begins
On our first day in San Francisco, we met the talented guys behind the whiskers. Joey (a 3-time national skeeball champion), Alex, Sam, and Clint walked us through the origins of the brand, their current business model, as well as some recent struggles and pain points. We left the Discovery Kickoff with a better sense of the brand and what Joey and the gang were looking to accomplish with the updated web design.
Thirsty and ready for more team building, we left the JTC warehouse and walked down to Urban Putt. By the way, if you're in the Mission District, we highly recommend checking this place out. It's one of the most unique putt-putt/restaurant/bar combos you'll ever see. After a few drinks, some great food, and some late night basketball back at the warehouse, we called it a night.
Party like a roll star
On our final night in San Francisco, the JTC crew threw an open house for friends and clients. The food was top notch, the music was on point, and of course, the games were next level. Everyone had a great time playing skeeball, basketball, bubble hockey, and a myriad of other classic arcade style games. We were also able to get some valuable insight from potential clients and customers which will help us with messaging on the new site.
We had an amazing time and can't thank Joey and his team enough! We'll have more updates on the project soon so be sure to stay tuned to the blog. In the meantime grab three balls, keep proper form, and aim for the 40!