45royale has had two offices over the past 12 years. At the beginning, these spaces were temples. Unlimited potential filled with Ikea furniture where we could gather, create, and express ourselves.
They were perfect for that particular moment in time. And if we had to do it all over again, we wouldn't hesitate. But a funny thing happens over time.
These once sacred beacons of self-expression and creativity start to lose their charm. They become a burden. The expense of a once shiny and new office space begins to feel stale and unnecessary.
We didn't want to be handcuffed to a physical address and we knew that remote work was our calling.
When we moved out of our last office in 2011, communication software was starting to get good. I mean, really good.
We found ourselves communicating and interacting more over Basecamp and Skpe than we were in our own conference room. The business world was changing and it was hard to ignore. We found ourselves at a crossroad.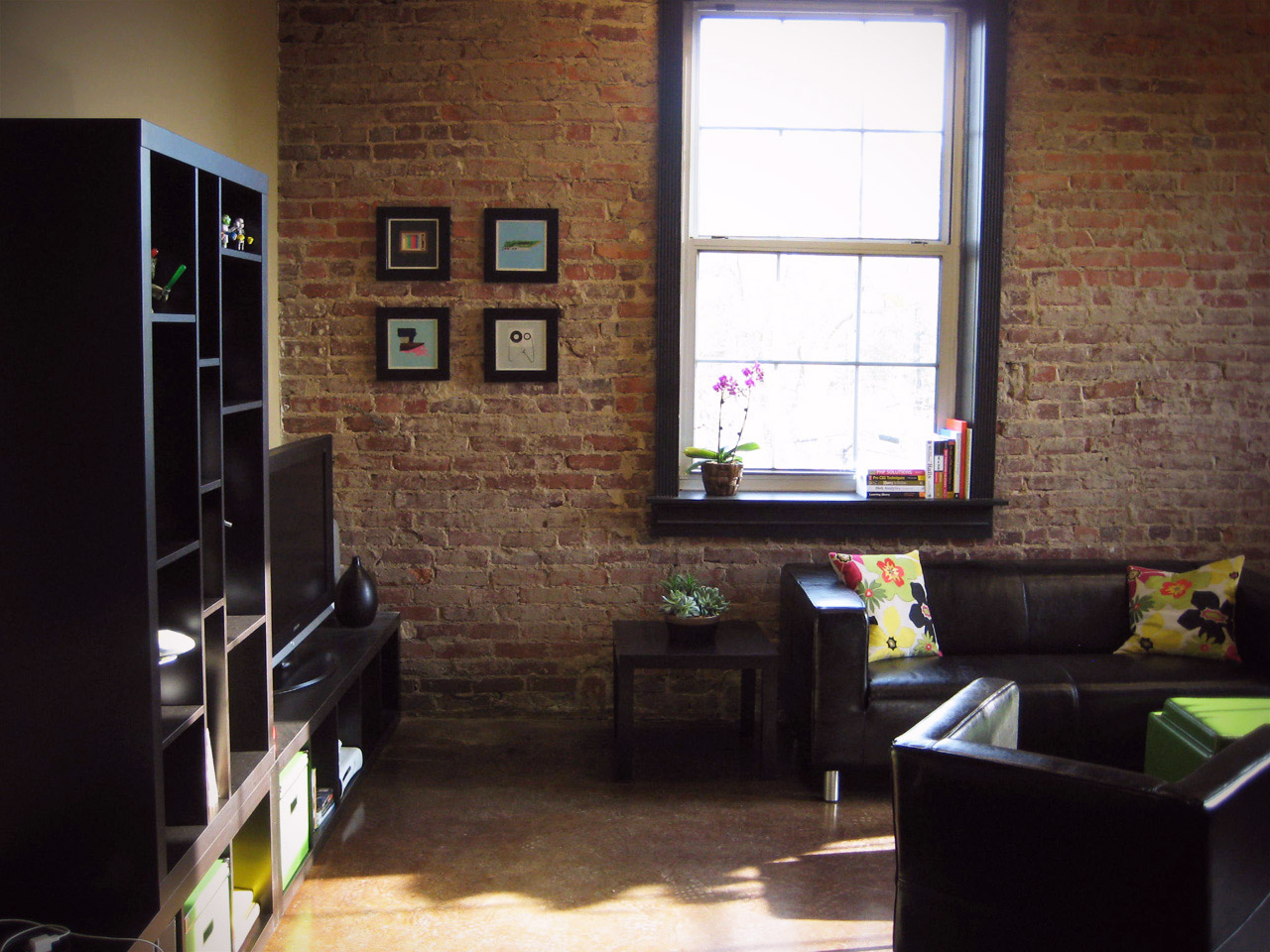 Our first office in Canton, GA circa 2009
After some poignant conversation and plenty of reflection, we knew that we didn't want to limit ourselves. We didn't want to be handcuffed to a physical address and we knew that working remote was our calling. We jumped in feet first and haven't looked back.
For over 6 years now we've been a remote team. Since we moved out of our office in 2011, we've seen productivity and communication apps explode, making our work lives that much easier. High five, Slack! 🙌
We now have a productive and happy team working remote with stations in Atlanta, Orlando, Wales, and Lisbon. We love it. As long as we get our stuff done, it doesn't matter where we plug in our computers. Our work days are adaptive, and that's how we like it.
But working remote is great, until it isn't
Even though we enjoy all the perks of being a remote team, we realize that our clients don't always share the same work dynamic. Even though we relish our time "out of the office", sometimes there's no substitute for meeting with a client in-person, rolling up our sleeves, and getting down to brass tacks.
And there is no better time to do this than at the beginning of and towards the end of projects. Let's dive in to our typical process.
Setting the tone for success
When we start a project, sitting down with the client gives us the opportunity to put faces to names, unify our teams, and unpack goals and objectives.
More importantly, this time together allows for informal conversations to take place in a more natural way.
Take the pressure off your client by keeping things light and communication positive.
At the beginning, being loose and building a rapport with our client leads to more insight. Difficult topics are approached with less weight attached to them. Having these "water cooler"-type discussions help strengthen communication, relationships, and ultimately, trust amongst the team.
This time together forms the bond that leads to ongoing project focus.
In-person meetings bring clarity
Although clients come to us for a variety of reasons, there's one constant that binds them: an unwavering focus on their business.
The day-to-day grind is real for them. For the CEO in a constant state of movement and thought, we're just another quick call on their calendar. That's fine, we're used to working with people with a lot of demands on their time. But if you want to make progress and keep the project moving forward, you have to get them to focus their attention on the details that matter.
We've found that the best way to get meaningful feedback is to gather all the stakeholders in a room and start walking through the site/app/product. We gain invaluable insight when we get an hour to pick their brains and tease out important feedback.
Once we have the information we need, everyone goes back to doing what they do best and the project barrels on.
Finishing the project strong
At the end of a project, everyone's been through the trenches. We're battered, bloodied, and woozy. This is a time for unification. We sit together, reminiscing about challenging parts of the project. We laugh, we cry, we sympathize.
Nine times out of ten we find that this camaraderie provides the morale boost we need to hammer out remaining issues and get us through the final lap.
It's definitely hard work. But crossing the finish line hand-in-hand, with smiles on our faces, is the best reward you can hope to receive at the end of a project.